Feature Film
Super Z
Eine Zombie-Familie, die von einem verrückten Wissenschaftler genetisch verändert wurde, bricht aus einem geheimen Labor aus. Trotz der Söldner, die sie verfolgen, sind sie dabei, pures Chaos zu verbreiten.
Produktionsland
Frankreich – 2021
Regie
Julien De Volte, Arnaud Tabarly
Cast and Crew
Julien De Volte: Director
Arnaud Tabarly: Director
Julien De Volte: Writer
Arnaud Tabarly: Writer
Laura Townsend: Producer
JOHAN LIBE?REAU: Key Cast "GERTRE"
JULIEN COURBEY: Key Cast "STEPHANA"
FABIEN ARA: Key Cast "YVON"
MARION MEZADORIAN: Key Cast "AUGUSTINE"
AUDREY GIACOMINI: Key Cast "Marceline"
FLORENCE BEBIC-VERUNI: Key Cast "Georgette "
JACQUES BOUDET: Key Cast "Le PDG"
JEAN-FRANC?OIS GALLOTTE: Key Cast"Le Scientifique "
JO PRESTIA: Key Cast"Le cousin "
LAURENT BOUHNIK: Key Cast"Le Mercenaire"
LUDOVIC SCHOENDOERFFER: Key Cast"Le Paysan "
Vincent Vieillard Baron: STAFFDOP
Paul Ferré: STAFFEditing
Théo Noel, Jerôme Schmitt, Alexandre Boissy: STAFFSound
AMAURY CHABAUTY, AURE?LIEN MARINI, ERWANN CHANDON & THOMAS DUBOIS: STAFF Music
Harold Levy – CYRIL FE?RONSTAFFSFX – VFX
BENJAMIN LAMPS & MARIE-CERISE BRUELSTAFF: Set off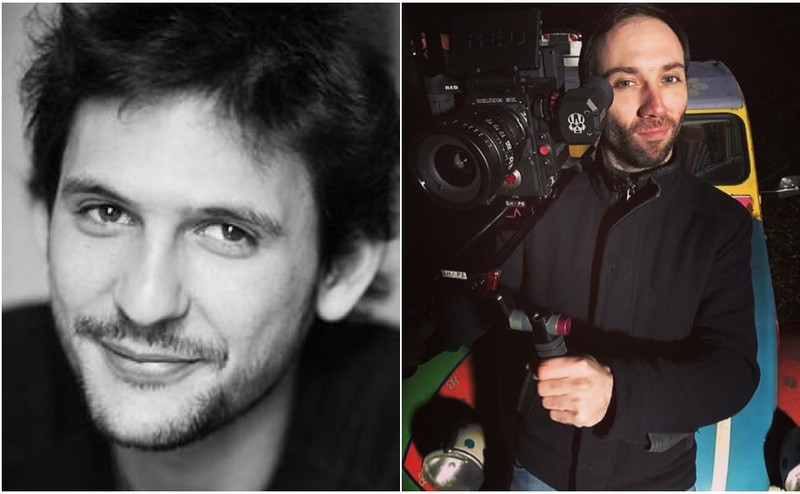 Julien De Volte, Arnaud Tabarly
Julien de Volte
Julien de Volte is a French screenwriter and director. After literature and audiovisual studies, he obtains a literary bachelor and chooses to move towards Cinema. After obtaining a Master's degree entitled Sergio Leone and the reinvention of Western, which he defends before Jean-Baptiste Thoret and Marc Cerisuelo, he writes and directs his first short film, Throttled at Birth, strange opus with a Lynch-like resonance, melting live-action filming and plasticine animation. Two other short films followed: Death Sentence, a black and violent thriller, and The Foodies, a horrific comedy, which together won 20 awards and more than 100 festival selections. He then moved on to feature film with Super Z and is currently writing a 6-episode series Vlad, Diaries of a Vampire, as well as in preparation for his second feature, Help me.

Arnaud Tabarly
Arnaud Tabarly is a French film director and screenwriter. After his baccalaureate, he graduates at the Nice film school (ESRA). He directs his first short movie The Bloodthirsty inspired from the work of F.W. Murnau and Fritz Lang. He then obtains the support of Philippe Houdart and Cyril Laverger for an experimental narrative short movie called Xeroderma Pigmentosum. As an independent screenwriter he works for television and film industry and gets involved in directing video clips. While working on his fiction narratives, he writes and directs a horrific comedy called The Foodies with Julien de Volte, which brings them back over fifty selections and fifteen prizes across the world. This horror comedy gives birth to their first feature film inspired by the same universe: Super Z, a story of nutty and comic zombies.