Stuck
Sophia (IANUA COELI LINHART) ist ein ängstliches Mädchen, das seit kurzem mit ihrer Partnerin Adele zusammenlebt. Sie sind gerade in ein neues Haus gezogen und während Adele zur Arbeit fährt, versucht Sophia, allein gelassen, ihre Ängste im Zusammenhang mit dem Zusammenleben zu bekämpfen. Auf dem
Dachboden findet Sophia eine alte Truhe und öffnet sie, ohne zu ahnen, dass sie einen Dämon geweckt hat, der versucht, ihre Seele einzunehmen. Sophia, allein
und hilflos, muss sich wehren, bevor es zu spät ist.
Produktionsland
Italien – 2022
Cast and Crew
Directed: Arturo David Roncone
Written: Arturo David Roncone
Produced: Arturo David Roncone
Production Company: 56K Productions
Director of Photography: Stefano di Stasio
Production Designer: Aldo Verde
Editor: Bagya D. Lankapura
Music by: Riccardo Piscopo
Digital colorist: Luigi Cavaliere
Executive Producer: Riccardo Piscopo, Bagya D. Lankapura, Silvia
Piscopo
Assistant Director: Stefano Romano
1st Assistant Camera: Maria Pia Ruggiero
Electrician: Ivano Leone
Line Producer: Mauro Ronga
P.A: Giorgia Solmonte
Best Boy: Pio D'Addio
Set Decorator: Silvia Piscopo
Set Decorator: Luca Pirone
Sound Engineer: Flavio Piscopo
Make-up Artist: Federica Marino
1nd Assistant Make-up Artist: Maddalena Taliento
2nd Assistant Make-up Artist: Cinzia Signore
D.I.T: Nicola Esposito
VFX Artist: Emiliano Leone
Backstage Photographer: Giorgia Solmonte
Camera & grip equipment: GMC, CENTO2 RENT & SERVICE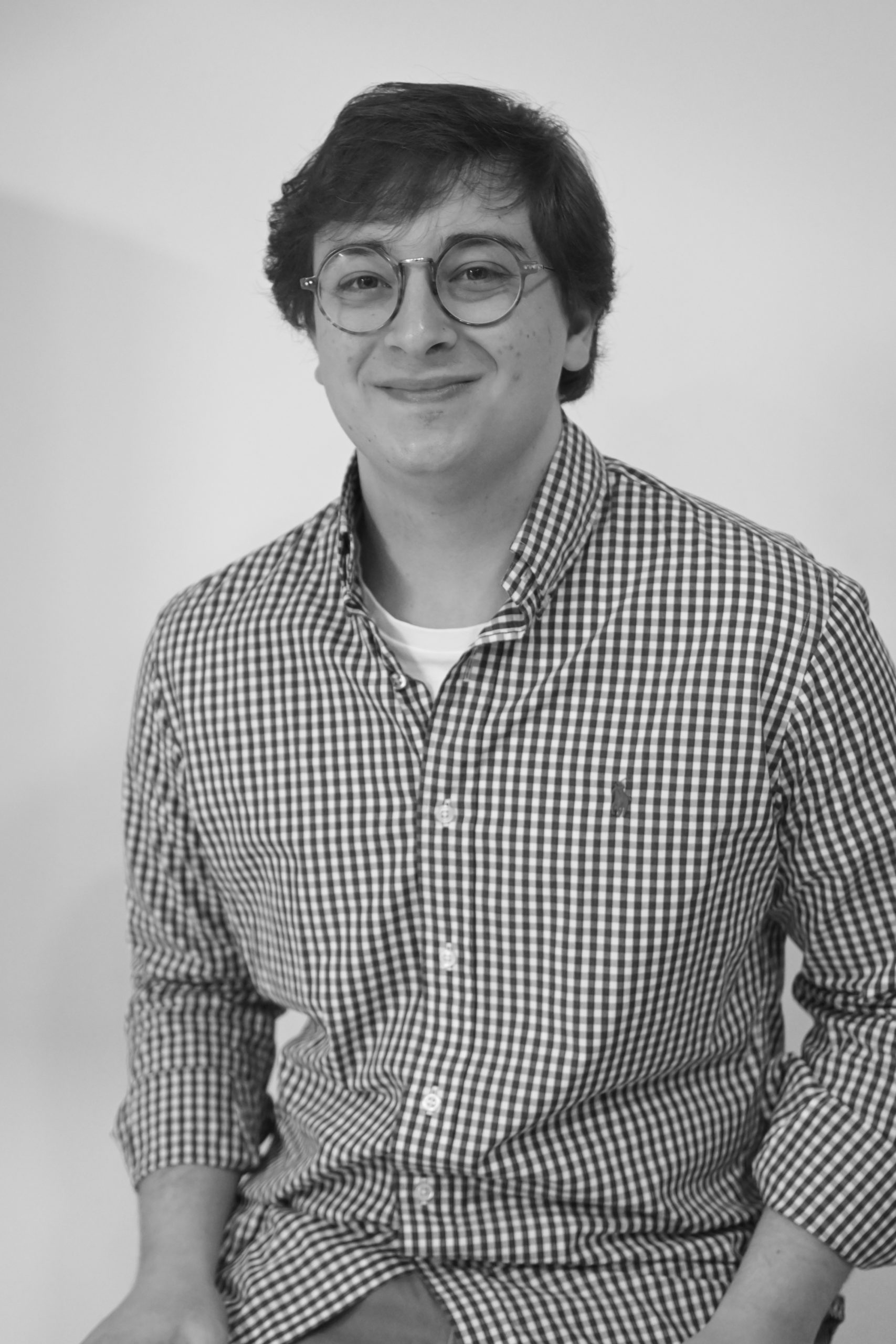 David Roncone
David Roncone graduated from the A.S.C.I school of cinema (Naples) gaining both a master's degree in directing and writing. From an early age he has always had a strong passion for cinema, especially horror. At the age of 15 he began making short movies with his friend. The education he received, working on sets, watching and studying movie, allowed him to make his first short
movie, Stuck.
"What I want to tell are those kind of stories that
reveals ourself thorough our fears, weakness and our emotions that encourage us
to self-analysis."
Director Statement
The development of Stuck is something personal and thematic for me, since it tells, in an horror key, an experience that I have personally lived. The choice of the trunk is not random as it is associated with a drawer where we put our dreams, thoughts and
fears. The choice of the trunk can be also associated to the Pandora's box, because its hidden content brings mental and physical destruction to the characters. The question that accompanied during the writing process was: "What could happen if
everything we desire took an unexpected turn?".
The answer is in the title. STUCK means "stuck physically in a place" like the characters of this short movie. On one side we have Sophia stuck in the house while waiting for her partner, on the other we have the villain stuck in this trunk who embodies the fears and the insecurities of Sophia. However she is mentally stuck because she is afraid of the new beginning that she is gonna to face.