Short
Ask Me A Question
Thewhiteguytalks, ein rassistischer weißer Mann, der sein ganzes Leben damit verbringt, unterrepräsentierte Menschen in den sozialen Medien zu trollen und zu beleidigen, wird entführt und wacht in der beliebtesten Spielshow "Ask Me A Question".
Ihm gegenüber steht Ladyrevenge, eine schwarze Influencerin, die eine Entführung vorgetäuscht hat, um berühmt zu werden, und die auch das meistgetrollte Profil von Thewhiteguytalks ist.
Die beiden müssen während eines Live-Streamings drei Fragen beantworten, die ihnen von ihren eigenen Followern gestellt werden.
Wenn sie zwei von drei Fragen bestehen, werden sie freigelassen, andernfalls werden ihre Konten
für immer gelöscht werden.
Produktionsland
England – 2022
Cast
Ladyrevenge: Carys G. Daroy
Thewhiteguytalks: Thom Short
Miss Social: Karen Barredo
Cinematography by Ufuk Gokkaya
Edited by Sofia Soto & Ufuk Gokkaya
Music by Jaakko Metsäpelto
1st AD: Mariam Temirova
Gaffer: Sofia Soto
Camera Assistant: Kalya Mouquet
VFX by Oliver Barwell
Color Grading by Jake Bentley
Make Up & SFX Artist: Ella Grimmant
Sound Recordist: Moe Ali
Sound Design by Jaakko Metsäpelto
&
Iiro Inkilä from Avapsy Ky
Still Photography: Roger Alarcon
BTS Video by Adriana Ratniece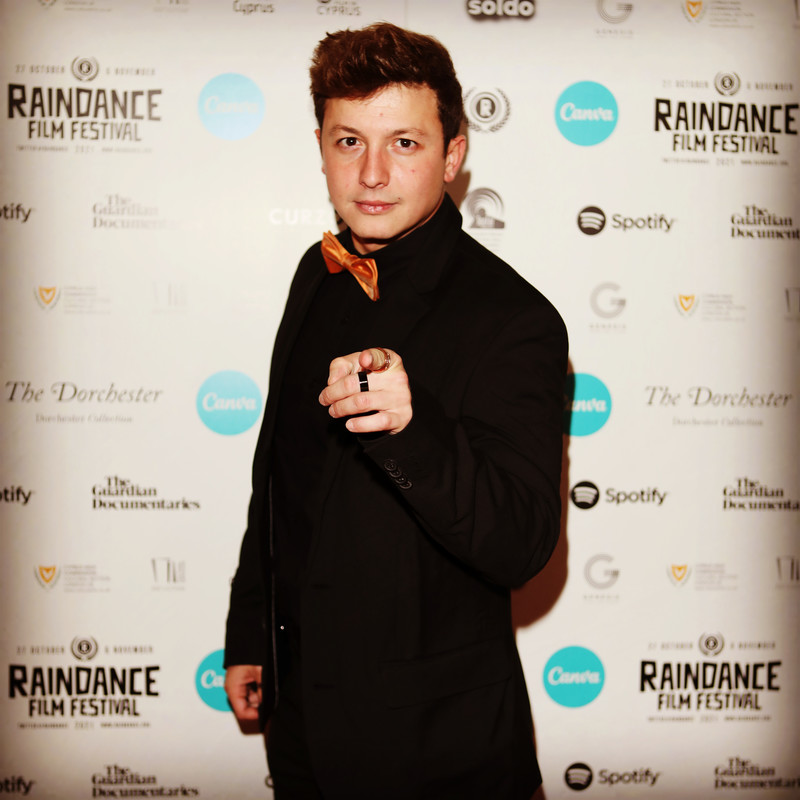 DIRECTOR'S STATEMENT – MR. VALENTS
In this movie, I wanted to showcase that side of the social media we are all less aware
about. I wanted to showcase the typical racism that goes on everyday in the online world,
subtle and nearly whispered, a racism (but also sexism,
homophobism) that doesn't have the usual slurs you would
expect. Here we want to depict the average social media
consumer that always starts the sentence with 'I'm not
racist but…'. That person that lays the blame of all the
injustice of the world to the older generation. At the same
time, the other thing that we wanted to showcase here is
that nowadays people would do anything to become famous
on Social Media, including false and grave accusations just
to get some media attention. In the end of it, this film also
showcases the saddest truth: on Social Media people don't
really care about who's right and who's wrong, they just
care about the likes. So they will support any cause trending in the present just to get
some visibility, and then suddenly change opinion whenever a new, hotter news shows
up on the feed. Because in the end, how we look on the internet it's the only thing that
matters for most of humanity nowadays.