Timeas Ängste
Nach einer Trennung muss sich eine verzweifelte junge Frau ihren Ängsten und zwanghaften Befürchtungen stellen. Als ein geheimnisvoller Mann auftaucht und sie zu verfolgen beginnt, versucht ihr treuer Freund Leonhard, ihr zu helfen.
Info
Dauer: 0:14:08
Produktionsjahr: 2021
Genre:
Drama, Thriller, Fantasy
Herkunftsland: Österreich
Regie & Drehbuch: Denis Pejovic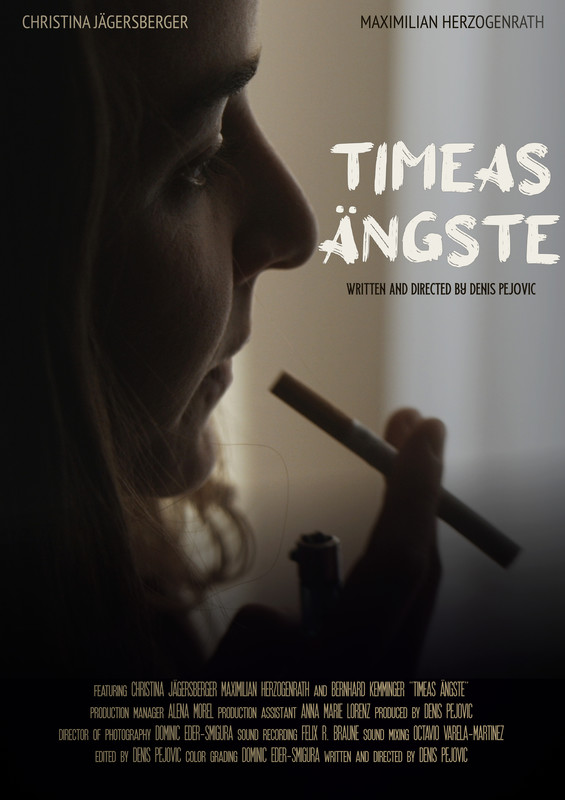 B I O G R A P H Y
Denis Pejovic
Denis Pejovic was born in 1992. He is an Austrian filmmaker and a former student of Michael Haneke and Markus Schleinzer. In his early years he shot several shorts with actors and non-actors in Serbia and worked as an assistant director for theatre productions. Later on he studied Theatre, Film and Media Sciences at the University of Vienna and attended Michael Haneke's Directing program at the Film Academy Vienna. Denis Pejovic is an independent filmmaker, based in Vienna. He has a passion for travelling, for drawing and writing haikus.