Nyctophobic
Als ein Stromausfall Stacys Angst vor der Dunkelheit auslöst, eilt ihr Exfreund Mark herbei, um sie zu trösten. Doch Mark zwingt sie, sich ihrer Phobie zu stellen, als Stacy enthüllt, dass sie Dämonen im Haus spüren kann.
Info
Dauer: 0:15:00
Produktionsjahr: 2021
Genre:
Horror, Romance, psycological
Herkunftsland: USA
Regie & Drehbuch: Theo Francocci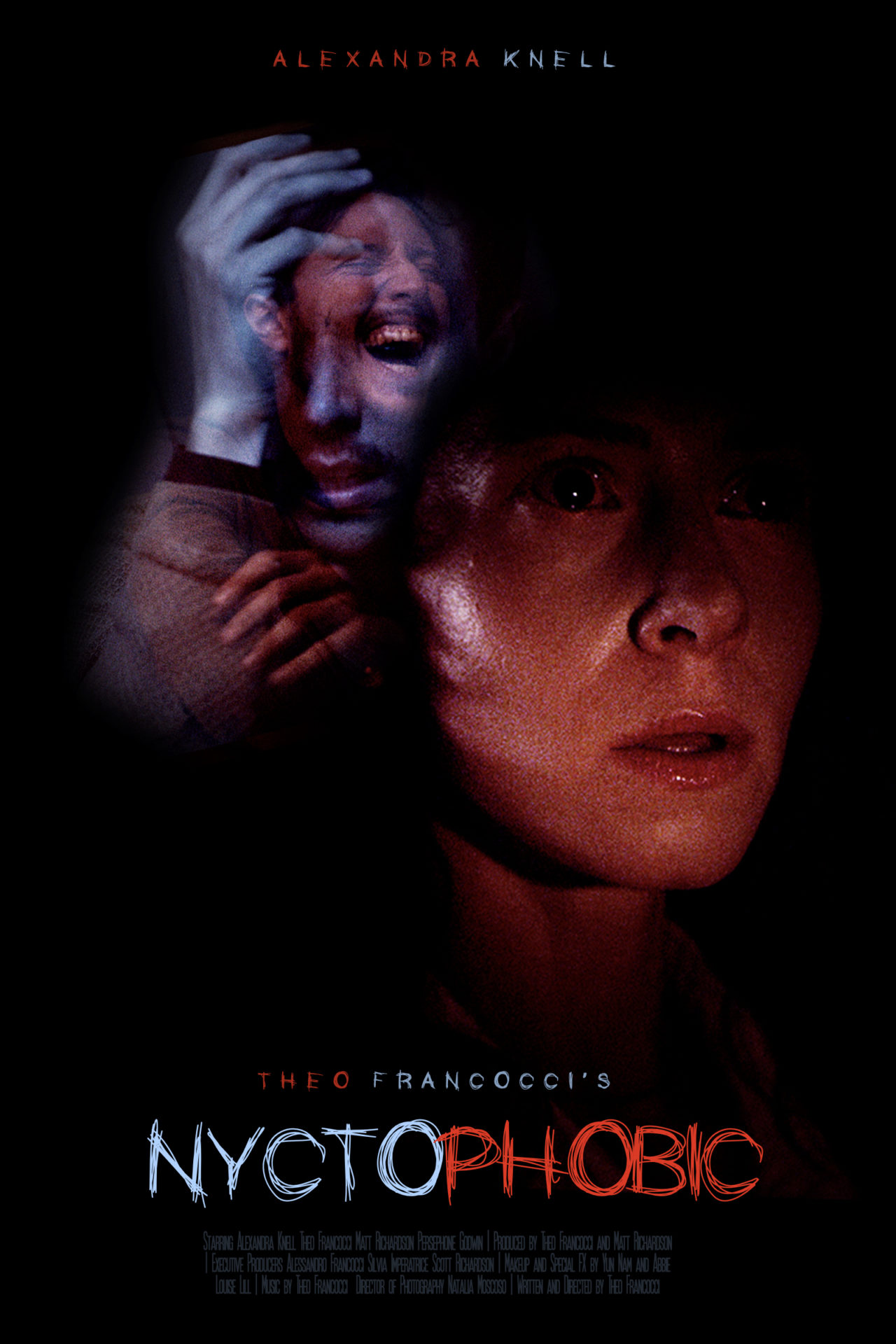 B I O G R A P H Y
Theo Francocci
Theo Francocci is an Italian Writer/Director based in Los Angeles, CA. After a career in post-production as a sound designer and editor, he decided to move to California to follow his dream of becoming a storyteller and filmmaker.
Theo's first short film, "Wholeheartedly," has been awarded Best Drama Short at Hollywood Just4Shorts, Best Indie Filmmaker at TopShorts, Best Director at Toronto Independent Festival of CIFT, and counts multiple Honorable Mention awards at Los Angeles Film Awards and Independent Shorts Awards, and selections at the San Francisco Short Film Festival presented by SF IndieFest, Studio City International Film and TV Festival, and Hollywood Silver Screen Festival.

Director Statement
This film was born from my need to exorcise the fear of darkness. I use to be afraid of the dark when I was a child, and I wanted to go deeper in understanding the process of this phobia and how issues like this, if not treated, can evolve in traumas that affect every aspect of our lives, including romantic relationships. Moreover, I wanted to make the audience think about how thin is the line between good and evil. Even though Mark's terrible act of force against the defenseless Stacy might seem brutal, it actually has the power to give Stacy the strength to face her fear once and for all. The casting started in November 2020, and it was a long process. Finally, in February, the talented SAG-AFTRA actress Alexandra Knell joined the team after an outstanding performance in her self-tape. We shot the film at the end of April 2021, following Covid guidelines. During the post-production stage, I lost my uncle because of Covid, and to him, I dedicate this film.