Necroman
"Necroman" erzählt die Geschichte von Ali, der den Bezug zur Realität verliert, nachdem seine jüngere sowie seine ältere Schwester in einer Nacht vor seinen Augen von einem unbekannten Angreifer vergewaltigt und getötet wurden.
Dieses schreckliche Ereignis hat große Auswirkungen auf Ali. Selbst nach 40 Jahren steht Ali noch immer unter dem Eindruck dieses Ereignisses und glaubt, mit den kleinen Mädchen auf dem Friedhof sprechen zu können. Er möchte sie mit nach Hause nehmen und sie mumifizieren. Auf diese Weise glaubt er, dass er ihnen Leben einhaucht und gemeinsam mit ihnen leben kann.
Info
Dauer: 0:12:00
Produktionsjahr: 2019
Herkunftsland: Türkei
Regie & Drehbuch:
Ercan Er & Serdar Atam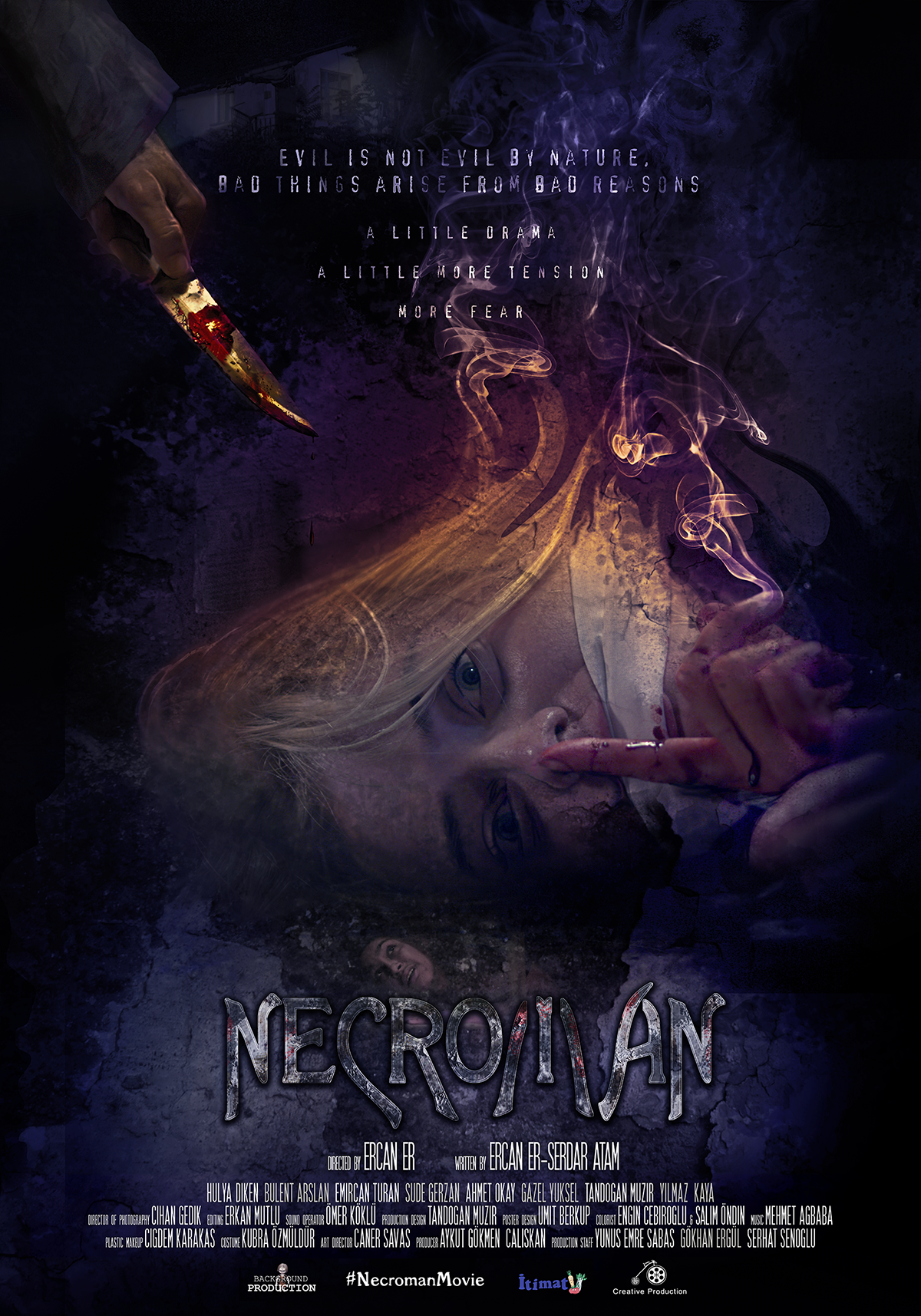 B I O G R A P H Y
Ercan Er
Ercan Er, who made films about horror and tension, was born in 1991 in Istanbul. He is studying in the Department of Radio, Television and Cinema at Geli?im University. He is also a student at Anadolu University Sports Management Department. worked in various films, continuity and art. In 2016 he directed Zuzula, the first thriller and a horror genre. Then he completed his second film ? Necroman 'in 2019.