Die Gschicht vom grünen Chääs
Ein Bauer lebt ein idyllisches Leben in den Schweizer Alpen, bis eine seiner Ziegen ein Zicklein zur Welt bringt, das nicht so aussieht, wie es sollte.
Info
Dauer: 0:04:48
Produktionsjahr: 2020
Genre: Animation
Herkunftsland: Schweiz
Regie:
Noah Erni
Crew
Noah Erni Director
Noah Erni Writer
Jürgen Haas Producer
Philippe Graff Key Cast
Guido Sutter Key Cast
Thomas Sutter Key Cast
Aleksandra Sucur Music
Yanick Herzog Music
Christoph Pfändler Music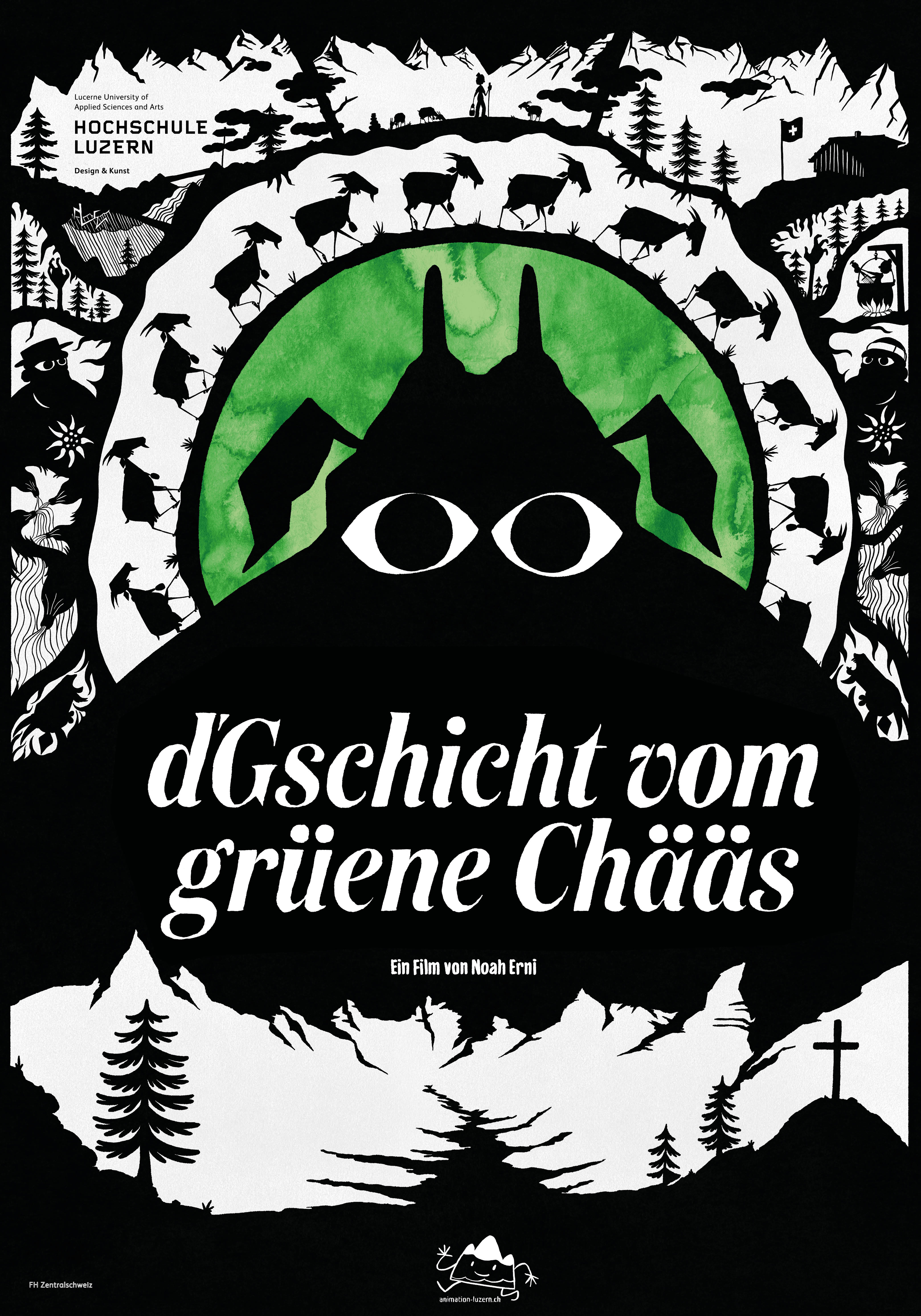 B I O G R A P H Y
Noah Erni
Noah Erni was born and raised in Lucerne Switzerland. After graduating highschool, he moved to Zurich to study Scoiology and Philosophy at the University of Zurich. After finishing his Bachelor in Sociology in 2017, he began to study Animation at the Hochschule Luzern Design & Kunst in the same year. Noah then finished his studies in summer 2020 with his 2d graduation movie "D'Gschicht vom grüene Chääs" ("the tale of the green cheese"). Currently he is working together with Marion Täschler in an animation-collective in Zürich.